Finnish Kelpie Club Special Show 2018, Riihimäki
Judge: Martin Johansson, Sweden
87 kelpies entered!
I am still over the moon about Sunday. Best part is to see all those nice kelpies in the ring – 87! I think that is the luxury that you don't experience not even in Australia. I am so grateful our splendid D-team. Specialty is always event, possibility to meet all. I am so happy how we encourage and help each other. I am pleased to see how well you have trained you dogs and how they are presented in good condition – thank you!
It is always cool to win in title shows but to win breed Specialty with record of entries is super cool. Gives me some kind of assurance that we have done the right things. And don't let appearance fool you – 364 days of the year these dogs are much more than showdogs 😉
Thank you to judge Martin Johansson for appreciating our breeding. One exciting detail about Martin Johansson and winner dog of yesterdays show. At 2012 he was judging at Swedish Kelpiespecialen. It was our first time to compete in Sweden. He put Aussie Actions Opal as BOB and our Didaktic's Cosmopolitan BOS. After the show I was looking at pictures from podium and thought that this would be quite nice couple also for breeding – and I did it. Yesterdays winner Didaktic's Imico is one result of that breeding 🙂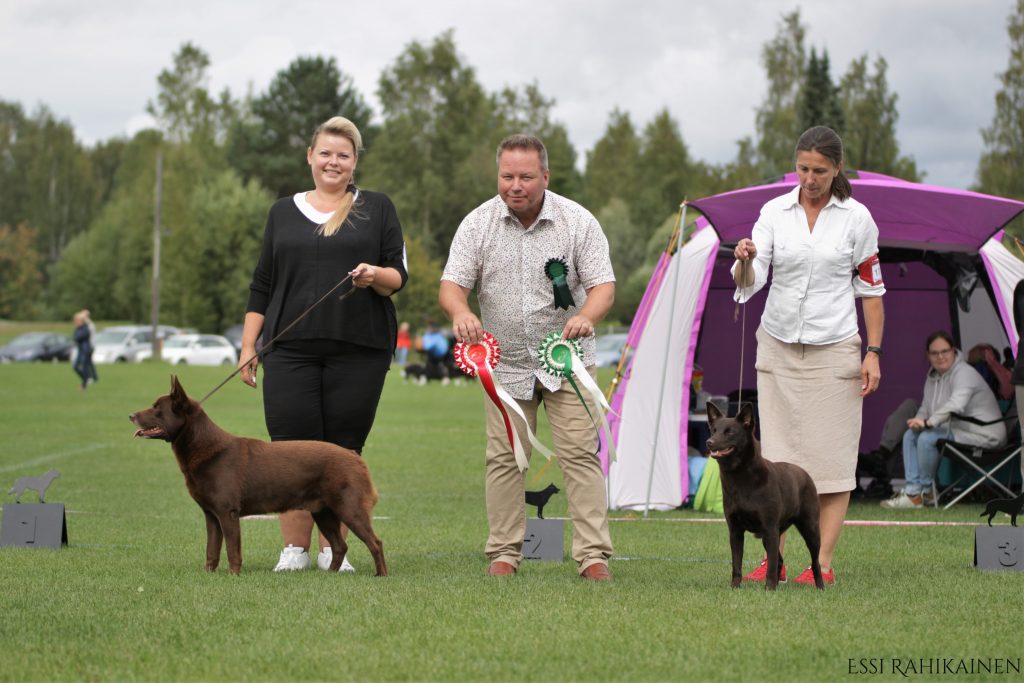 Out biggest star at the moment is C.I.E & FI & EE & LV CH, JW-14, LVW-18 Didaktic's Imico. He has competed only two times this year with marvellous result:
#1 in Swedish Australian Kelpie Specialty (42 entries)
#1 in Finnish Australian Kelpie Specialty (87 entries)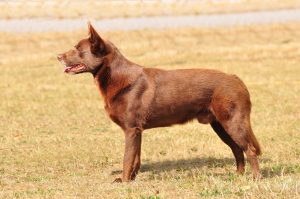 On bitches side we have our young rising star. Despite of her massive number of titles she is only a bit over a year:
NL & EE & LT & LV & BALT JCH,LVJW18, EEJW18, BJWNL18, JWW18, BALTJW18 Didaktic's OMG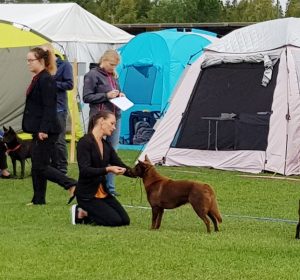 On top of these fine dogs we had so nice kelpies in all classes. Yesterday we won all classes that we have entered – I guess that is some kind of achievement as well 😉
Here are all our results:
MALE
Junior Class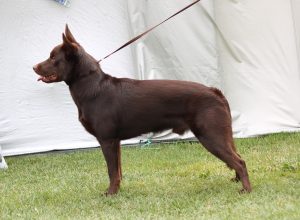 EXC1 CQ BM4 CAC Didaktic's Playboy
EXC2 CQ res-CAC Didaktic's Omega
Open Class
VG1 Didaktic's Name Me Moondance
VG2 Didaktic's Innovation
VG3 Didaktic's Make My Day
Champion Class
EXC1 CQ BM1 BOB BIS-2 Didaktic's Imico
EXC2 CQ BM3 Didaktic's New Hope
EXC3 Didaktic's Iceman
EXC Didaktic's Nomen Est Omen
BITCH
Junior Class
EXC1 CQ BB2 res-CAC BOB-junior Didaktic's OMG
EXC Didaktic's Prada
EXC Didaktic's Poeme
Open Class
EXC1 CQ Didaktic's J'Lo
EXC4 CQ Didaktic's No Speed Limit
EXC Didaktic's Midnight Star
VG Didaktic's Me Myself and I
Champion Class
EXC1 CQ BB3 Didaktic's Cosmopolitan
EXC4 Didaktic's Email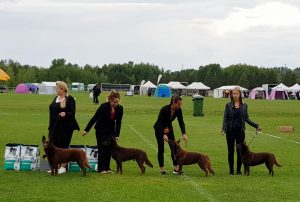 BOB-breeder & BIS-1 breeder: Didaktic's
(Imico, New Hope, OMG, Cosmopolitan)
Four dogs from four different combinations. Ages between 1 and 8 years.
"Group of highest quality dogs. Excellent gender characteristics. Good bones. Good anatomy. Good coats except some variable in colors. Excellent breeding work."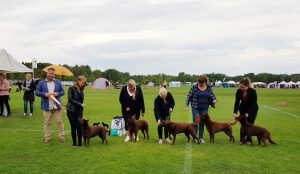 BOB & BIS-1 Progeny Group: Didaktic's Cosmopolitan
(Imico, Iceman, Name Me Moondance, New Hope)