The biggest show event in Finland: Helsinki Winner 2018 & Finnish Winner 2018 shows.
Saturday Helsinki Winner kelpies where judged by Mrs Julie Fynmore, Australia. 26 entries.
Sunday Finnish Winner kelpies where judged by Mr Harry Tast, Finland, 30 entries.
Our team did so well! Both days Didaktic's breeders group was the best of the breed group. Both days we present different combination of kelpies in that group. I am ever so grateful to have plenty of quality kelpies where to choose from.
From this weekend we gained four new Winner-titles. Our rising star only a bit over two years old Didaktic's OMG gained three new titles and so far she has got 15 of those.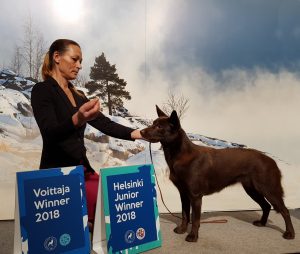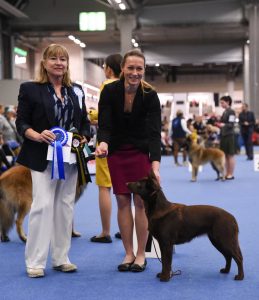 Especially pleased I was about our newbie Didaktic's Omega who at Saturday  was 2nd best male and Helsinki Junior Winner 2018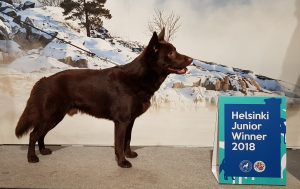 Another subject of joy was that there where different dogs of our breeding in top four kelpies in both days. That tells me that there is big variety of good dogs where to choose from.
Our results from Saturday: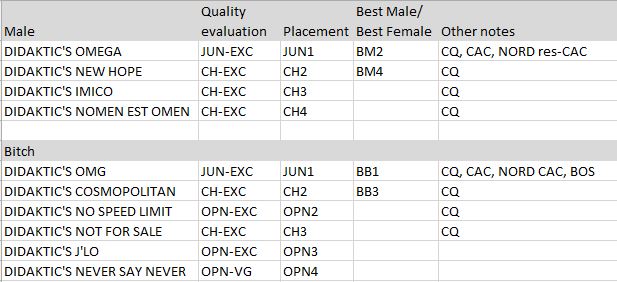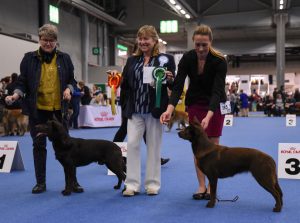 Our results from Sunday: