Sabletails Granite

Didaktic's OMG
Mating has happened! We expect this litter to be born at first week of July.  Since this litter has been waited so long time, I have quite many inquiries over this litter. I don't take any more inquiries at the moment.
---
Dam:
C.I.E & FI & EE & LT CH, NL & LT & LV & EE & BALT JCH, HeJW-18, JW-18, SEJW-18, EEJW-18, EEW-18, LVJW-18, KLB JCH, BENELUXJW-18, JWW-18, BALTJW-18, HeW-18, LTW-19, EEW-19, BALTW-19, HeW-19
Didaktic's OMG, "MYY"
(Promotion Benelli Tornado –  Didaktic's Ivanka)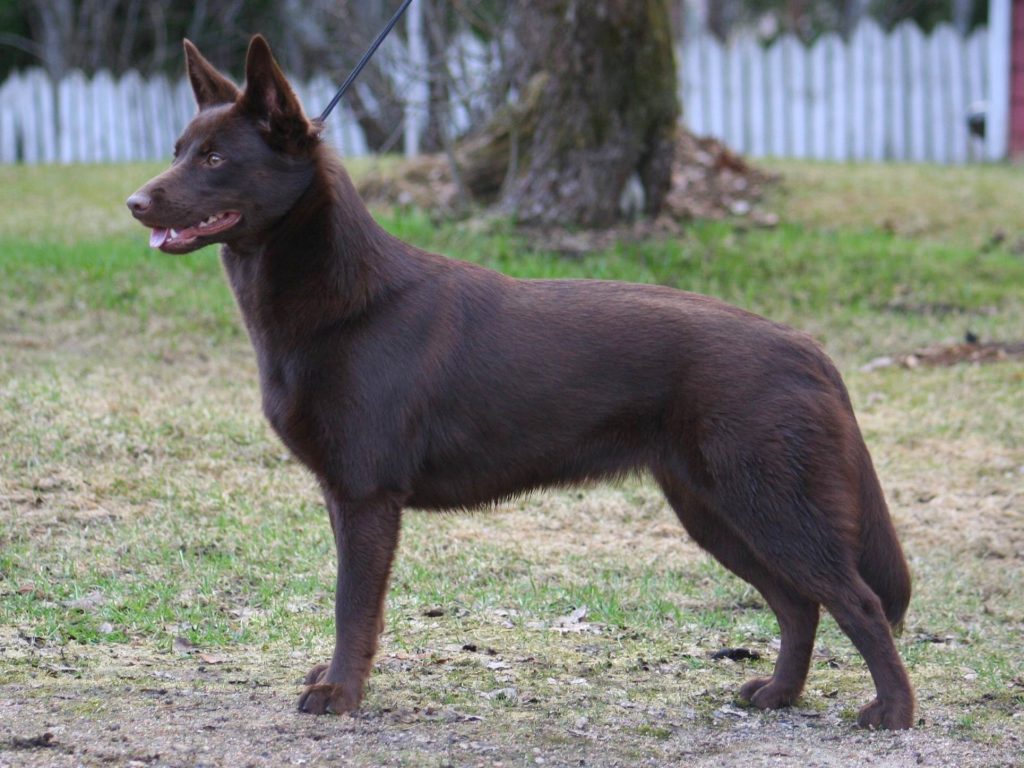 d.o.b. 1.7.2017
HD: B/B
ED: 0/0
Knees: 0/0
Spinal: LTV0, VA0
Eyes: 0/0
Cardiac health certificate; will be done before mating.
Size: 47 cm
Passed Character test with super high points: LT +236 p.
Secure with shots.
Myy in KoiraNet (FKC database)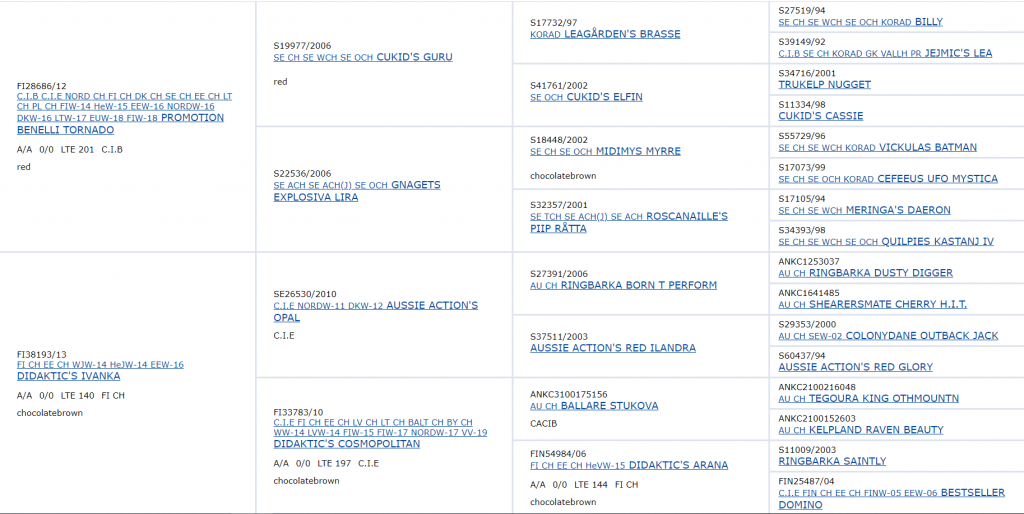 Pedigree of Myy
Sire: Sabletail's Granite, "RANE"
(Yacatis Gorrang-Dwanko – Sabletail's Blue Diamond)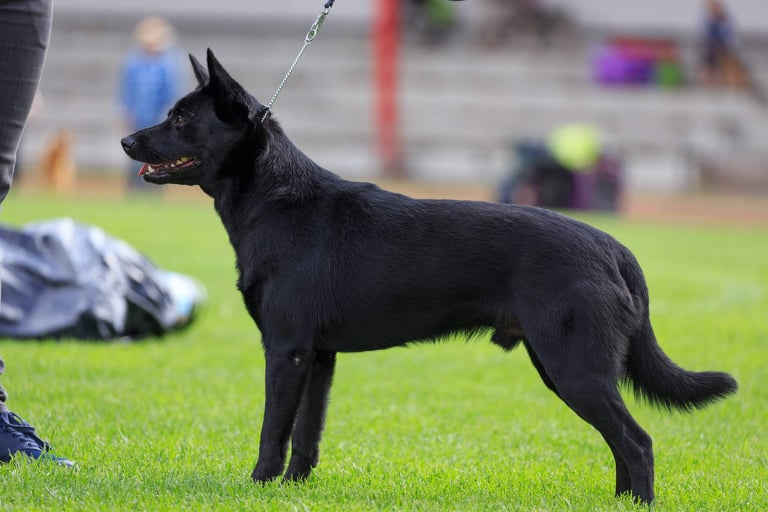 d.o.b. 2.4.2019
HD: A/A
ED: 0/0
Spinal: LTV0, VA0, SP0
Size: 48 cm
Agility: sL-1
Show: CAC
Rane in KoiraNet