Finnish Veteran Winner 2019 Didaktic's Cosmopolitan & her son Finnish Winner 2019 Didaktic's New Hope
Picture: Janne Bergman
---
Last weekend, the show year culminated in two major shows in Helsinki. Helsinki Winner 2019 (NORD) and Winner 2019 (INT). In total, the exhibitions brought together over 14,000 dogs, over 300 breeds and 22 countries.
Australian Kelpie entries: Saturday 25 and Sunday 26. Both judges came from Finland. On Saturday Kelpies where judged by Tapio Eerola and on Sunday Maija Mäkinen.
The D-team had a great weekend!
The exhibition is just one part of our weekend. The big part is  always to meet friends and spend a nice weekend together.
During the weekend we got six new titles, 2 x BOB (ROP), BOS, BOB veteran, BOB-junior, 2 x BOB-breeder.
It was great to see two different Didaktic's Kelpies in the main ring. Thanks to everyone involved!
Viime viikonloppuna huipentui näyttelyvuosi Helsingissä järjestettyihin kahteen suureen näyttelyyn Helsinki Winner 2019 (NORD) ja Winner 2019 (INT). Yhteensä näyttelyt keräsivät , jotka keräsivät yhteensä yli 14 000 koiraa, yli 300 rodusta ja 22 maasta.
Australiankepieitä oli ilmoitettu lauantaille 25 ja sunnuntaille 26. Molemmat rotumme tuomarit tulivat Suomesta. Lauantaina kelpiet arvosteli Tapio Eerola ja sunnuntaina Maija Mäkinen.
D-tiimillä viikonloppu sujui loistavasti! Näyttely on vain yksi osa meidän viikonloppua. Tavoitteena on aina tavata tuttuja ja viettää yhdessä kiva viikonloppu. Tuloksellisestikin näyttely oli menestys! Viikonlopun aikana kasvattimme saivat kuusi uutta titteliä, 2 x rotunsa paras (ROP), vastakkaisen sukupuolen paras, ROP-veteraani, ROP-juniori, 2 x ROP-kasvattaja. Oli hienoa nähdä viikonlopun aikana ryhmäkilpailussa kaksi eri Didaktic's kelpietä. Kiitos kaikille mukana olleille!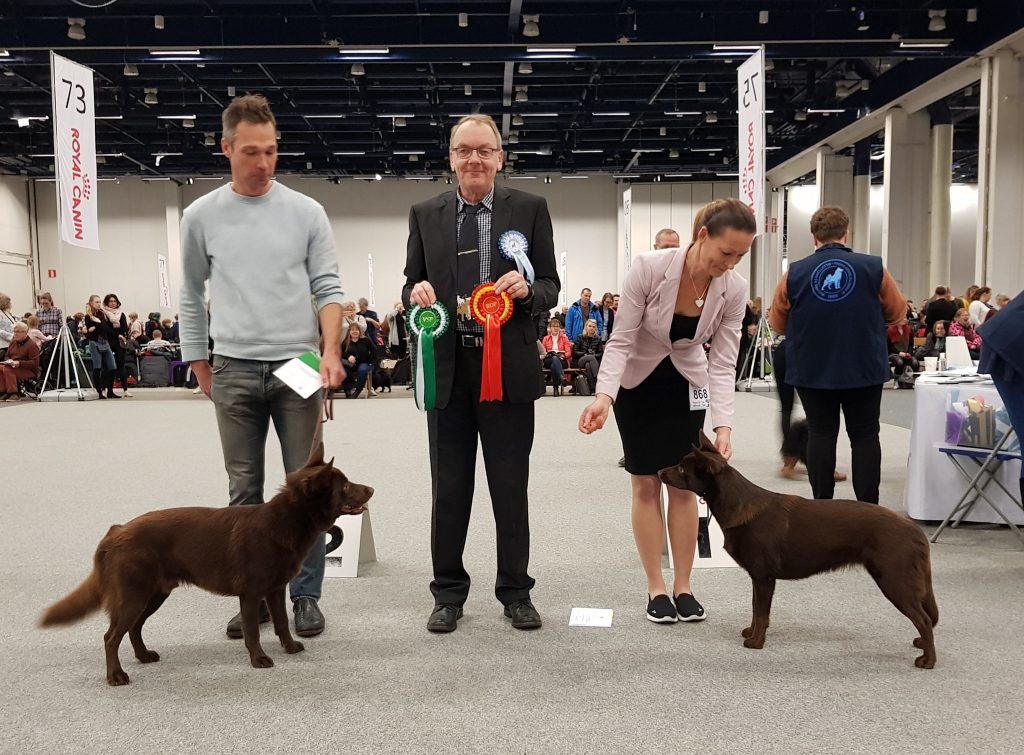 Saturday – Helsinki Winner 2019: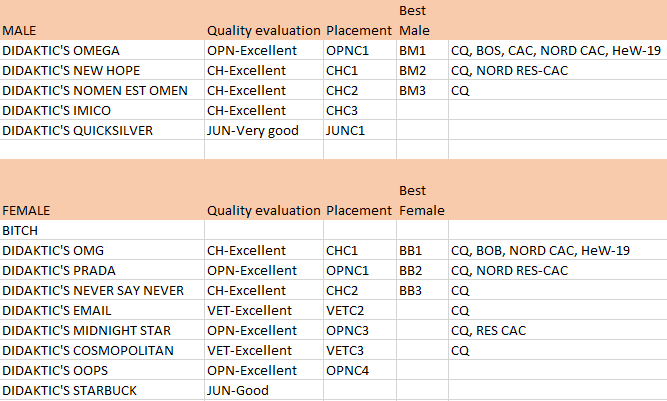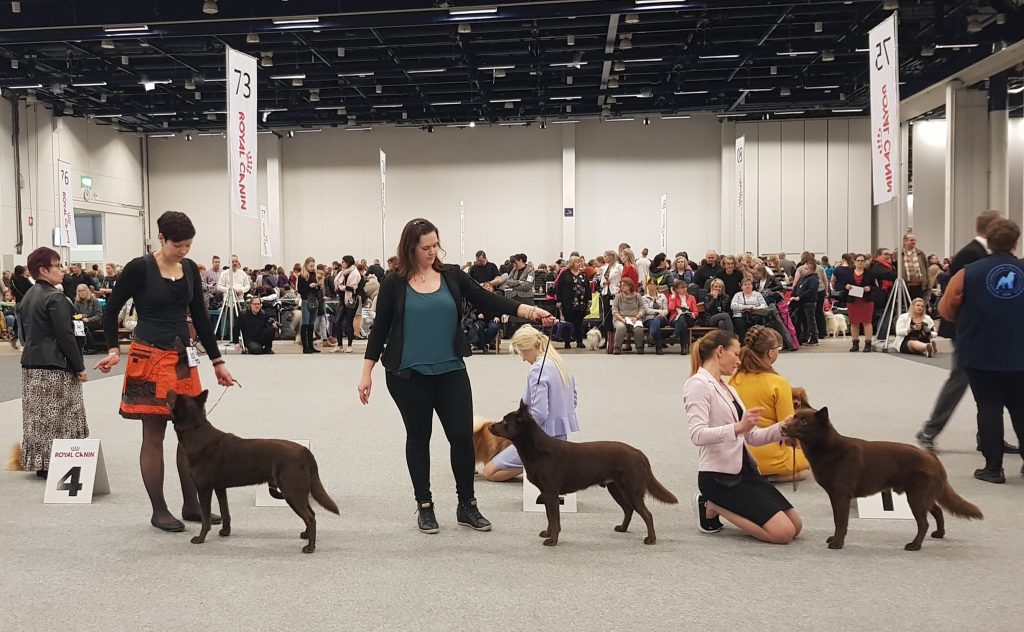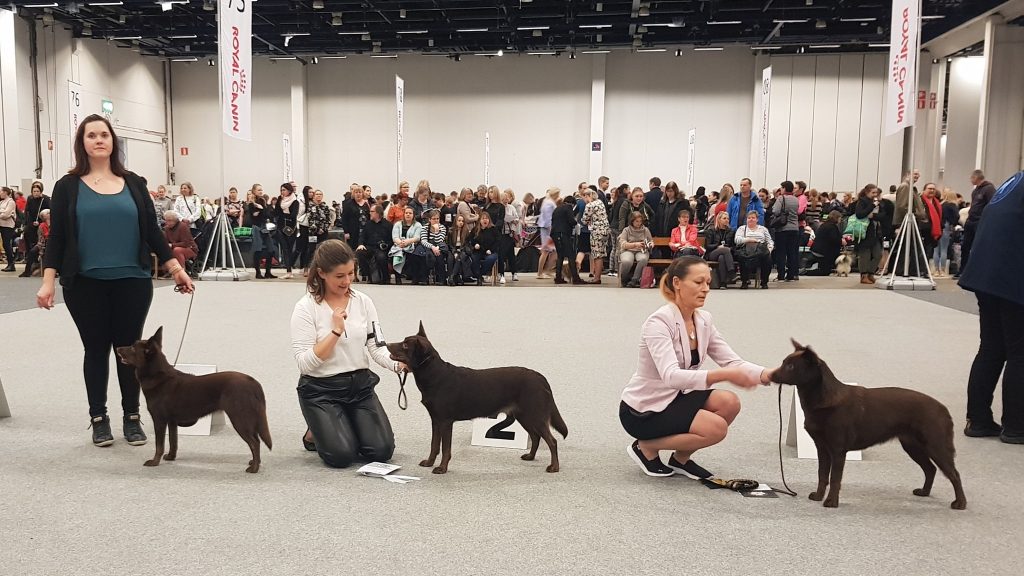 Three best bitch in the show (starting from right) 1. OMG, 2. Prada 3. Never Say Never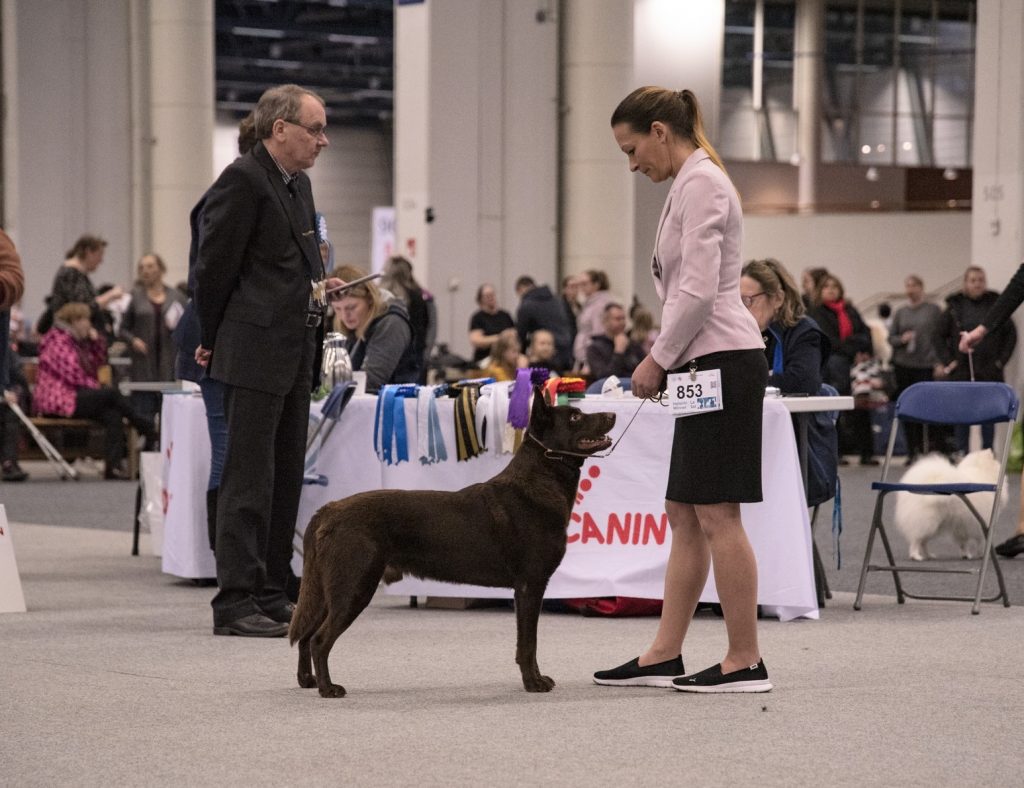 FI MVA EE MVA LV MVA BALTV-19 Didaktic's Nomen Est Omen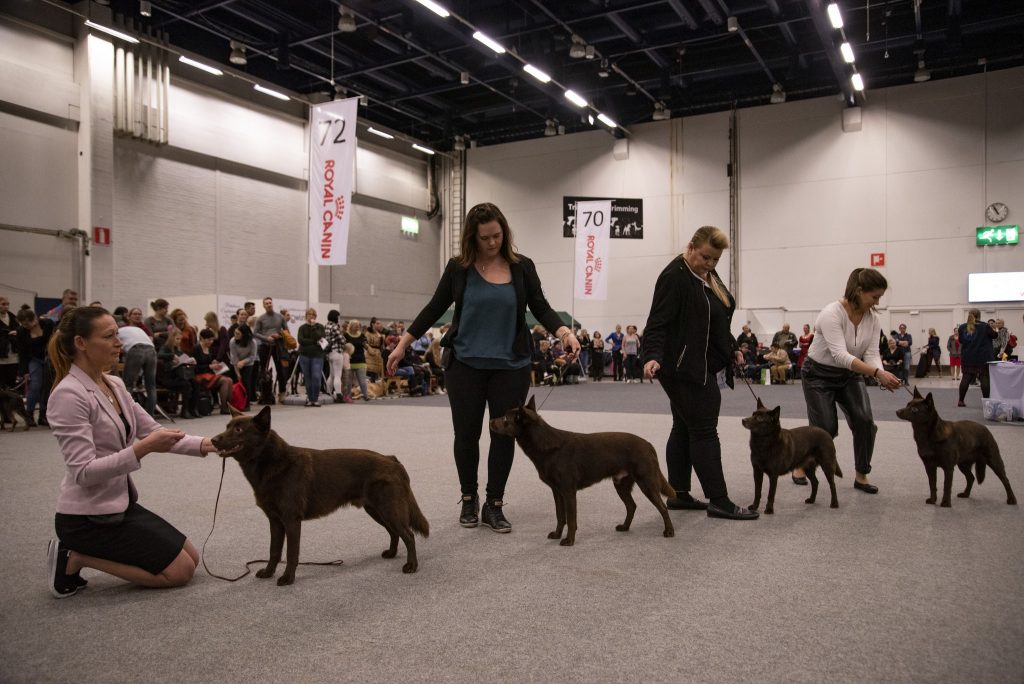 Sunday – Finnish Winner 2019: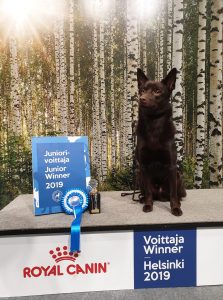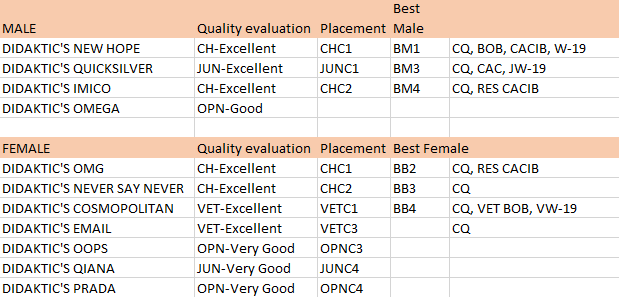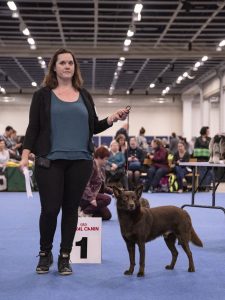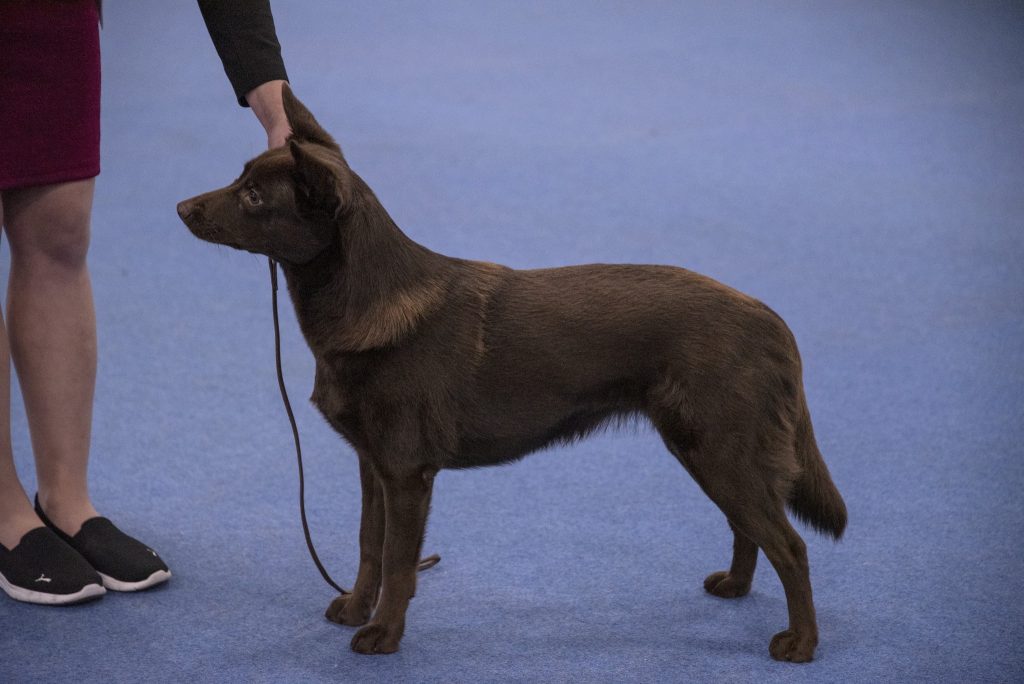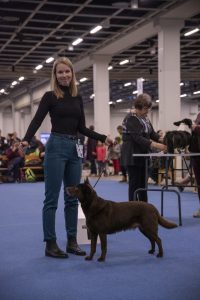 C.I.E FI MVA EE MVA LV MVA LT MVA BALT MVA BY MVA MV-14 LVV-14 V-15 V-17 PMV-17 VV-19 Didaktic's Cosmopolitan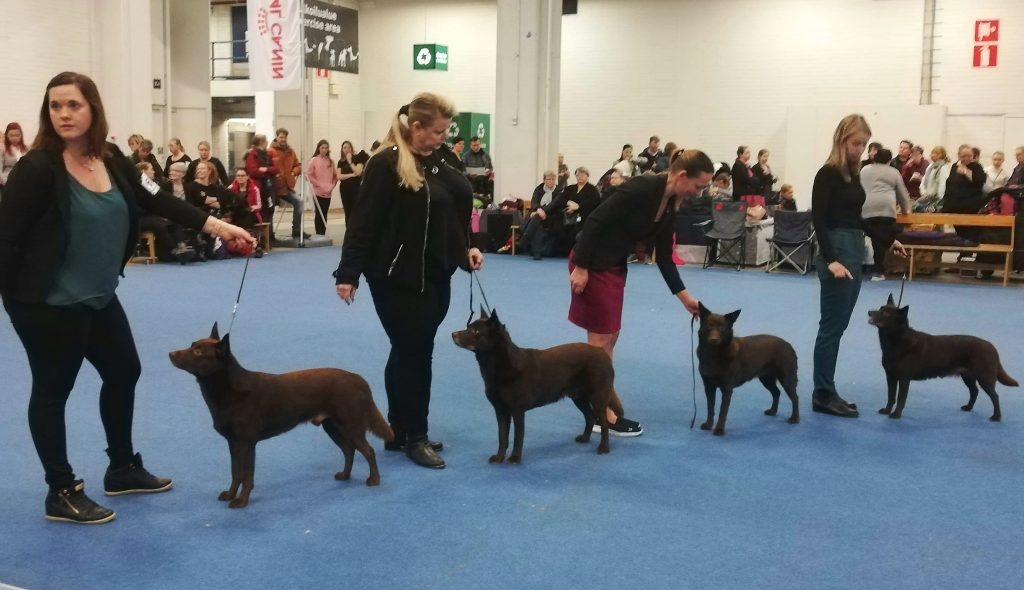 BOB breeder Didaktic's (New Hope, Imico, OMG, Cosmopolitan)