At Helsinki Puppy Show our Didaktic's OMG (Promotion Benelli Tornado – Didaktic's Ivanka) hit the jackpot by being The Best Puppy at FCI group 1.
1. HP BOB-puppy BIG-1 Didaktic's OMG, co-owner and handler: Marika Lehtonen.
Judge: Jetta Tschokkinen, FI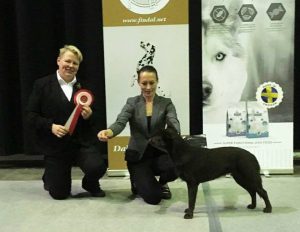 At the same time in Lahti Group Show our another puppy bitch Didaktic's Prada (Didaktic's Imico – Didaktic's J'Lo) took as well the Best of Breed puppy title.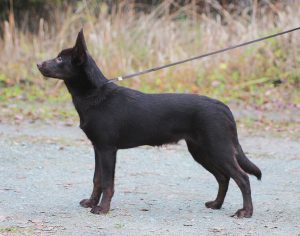 1. HP BOB-puppy Didaktic's Prada, co-owner and handler: Kaisa Lylynperä.
Judge: Jaana Hartus, FI
Last but not least our black beauty Didaktic's Mine O Mine competed first time in Open Class at Kajaani by being EXC1. Congratulations Jenny!
Judge: Petra Junethal