Vantaa 10.5.2018
Judge: Harri Lehkonen
Didaktic's Nomen Est Omen BM3 CAC and FI CH!
Oscar has got CAC from Paul Lawless, Marjatta Pylvänäinen-Suorsa and Harri Lehkonen.
Couple of days before last CAC he passed Finnish Character test  so at age of two years and two months he had gained all needed points to get his Champion-title.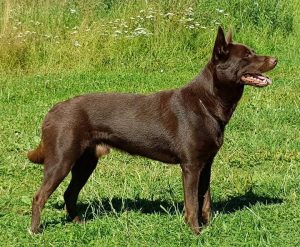 Thank you Tuula and Matti <3