Judge: Göran Bodegård, Sweden
42 kelpies entered.
All pictures: Janne Bergman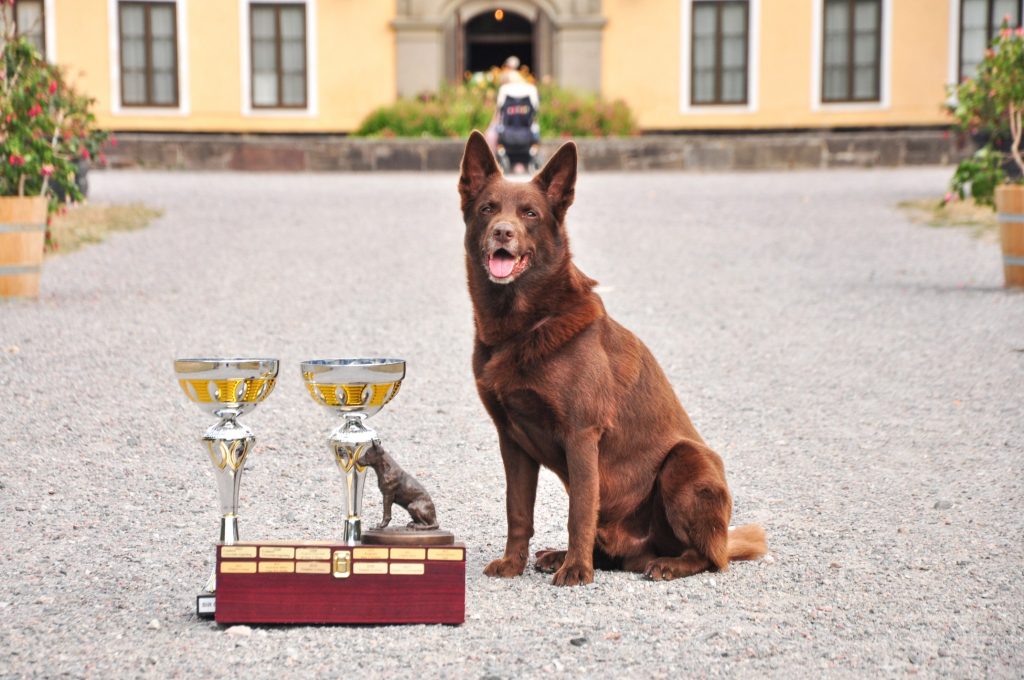 Didaktic's Imico with his prices. Challenge Cup in front is donated from KALAN Kelpies, Australia.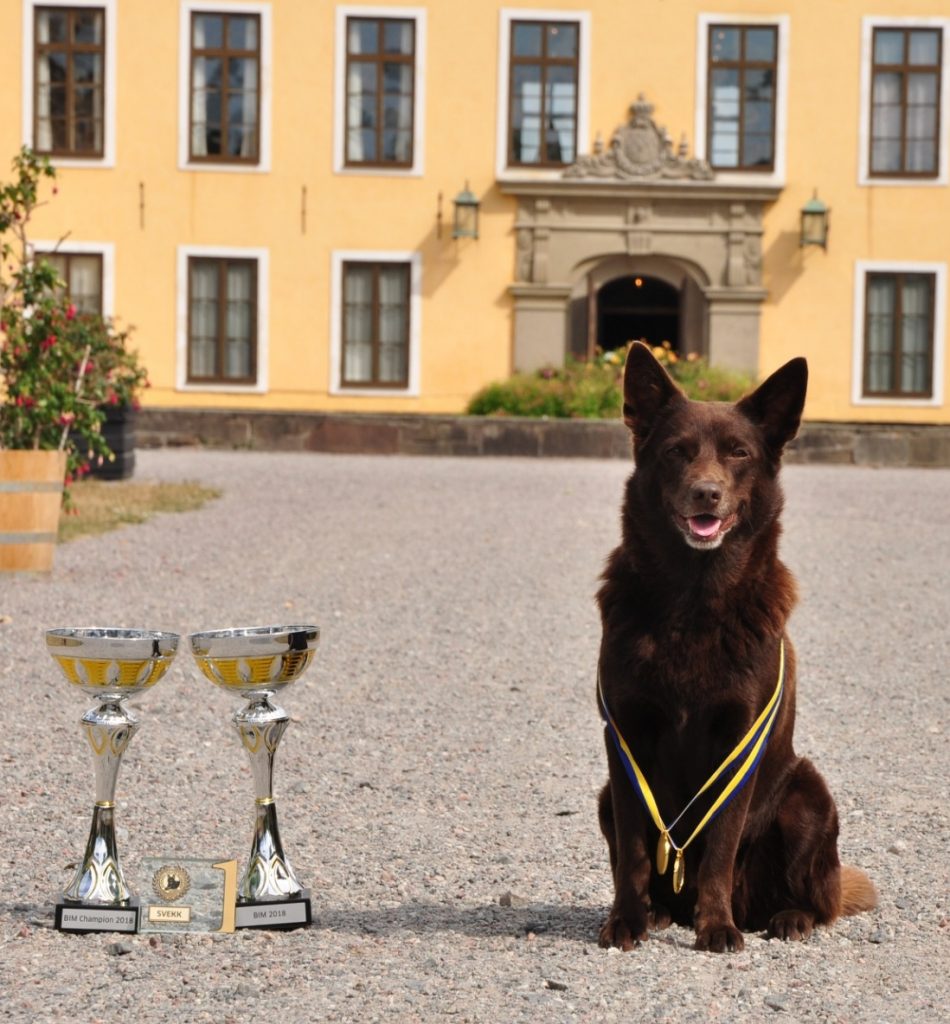 Didaktic's Cosmopolitan
We have participate Swedish Kelpie Clubs Special Show since 2012. That year our Didaktic's Cosmopolitan was BOS. At 2013 Didaktic's Arana was BOB and her son Didaktic's Colonel Collins was BOS. At 2014 we skip the show since it was held at same day with WW-14  Helsinki. At 2015 we where back. This time mother-son combination: Didaktic's Imico BOB and his mother Didaktic's Cosmopolitan BOS. At 2016  repeated previous years result. At 2017 same combination on podium but in different order. This year 4th time on a row our mother/son combination got BOB and BOS! Now Didaktic's Imico BOB and Didaktic's Cosmopolitan BOS. I think that is some kind of record in Swedish Kelpie show history!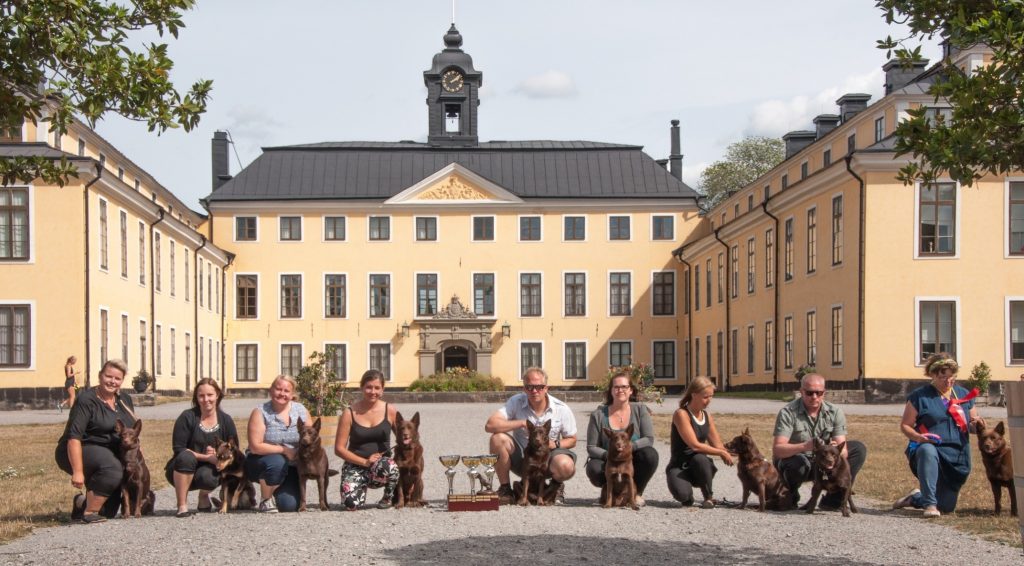 The BEST D-team!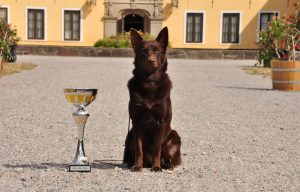 BOB Didaktic's Imico
BOS Didaktic's Cosmopolitan
BOB-junior Didaktic's Pink
BOB-progeny Didaktic's Cosmopolitan
(D Imico, Name Moondance Not For Sale, Never Say Never)
BOB-breeder Didaktic's
(Imico, Not For Sale, Cosmopolitan, Pink)
Other results:
Open male: EXC2 Didaktic's Name Me Moondance
Junior bitch: EXC2 CQ Didaktic's Prada
Open bitch: EXC3 CQ BB4 Didaktic's Not For Sale, EXC Didaktic's Never Say Never, EXC Didaktic's J'Lo (also 2nd best herding dog in the show)
Veteran bitch: VG2 Didaktic's Arana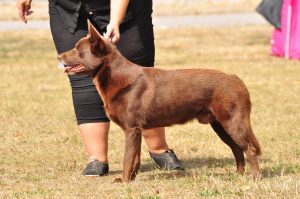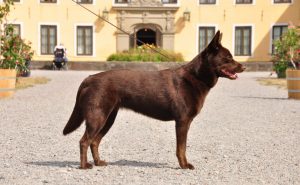 Didaktic's Not For Sale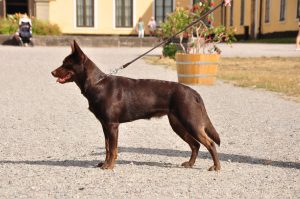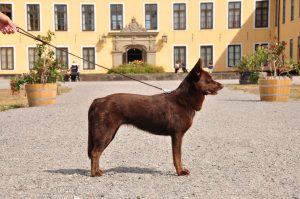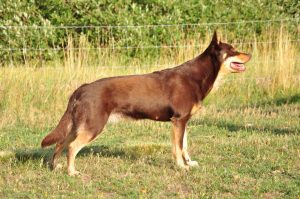 Didaktic's J'Lo