Last Saturday we travelled over 300 km to Kaarina to enter Finnish Australian Kelpie Specialty. This is kind of main event within the breed. Because of COVID the show has been cancelled at 2020 and 2021. This year we got judge from Sweden, Maritha Östlund-Holmsten. I must say that I appreciate a lot the way how she handled the dogs, and how comprehensive and descriptive her critiques where. Thank you for that! Total 45 Australian Kelpies where entered to the show.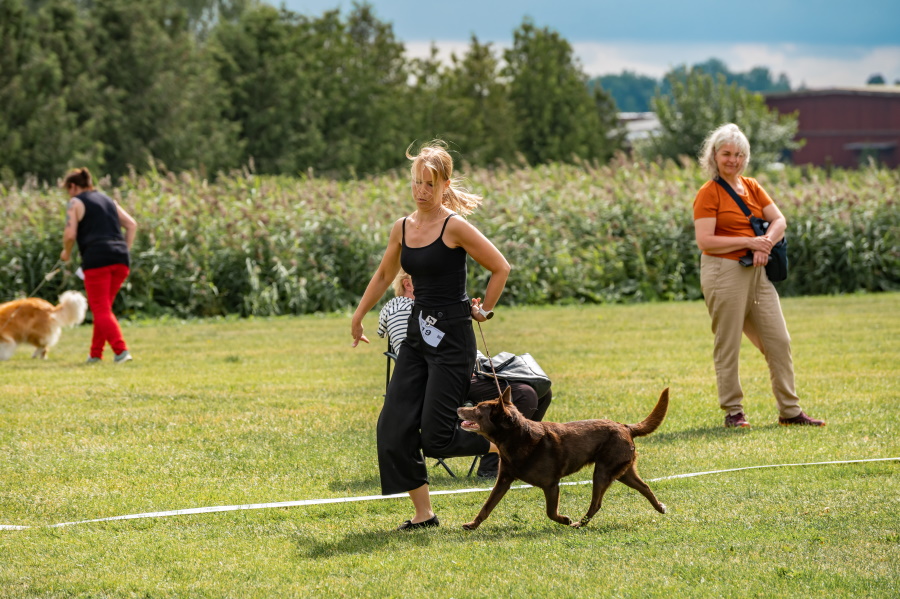 I am just bursting with pride that our breeding was so highly appreciated that I don't know where to start. The biggest star of the day was our 12-year-old grand old lady DIDAKTIC'S COSMOPOLITAN who hit the jackpot by being BOB and BOB Veteran as well as BIS-2. Must say that none of pictures don't do justice to her quality what you see when she starts to move. You couldn't see any trace of her age in action. This was her second time winning Specialty in Finland, and she has done that in Sweden as well. Ceri was handled by her owner Hanna Hiljanen. Thank you, Hanna, for keeping our girl in such great condition!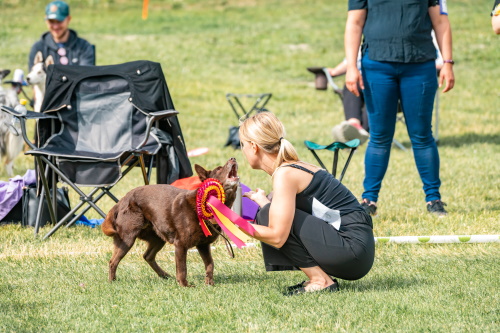 "12 years, extremely attractive and well-kept veteran bitch with excellent proportions and shown in great condition. Very beautiful expressive head, beautiful both inside and out. Excellent width of the skull, well rounded between the ears. Well placed ears of excellent size. Slightly round eyes, however, full of life. Excellent muzzle, bite and well-kept teeth. Wonderful bitch shown in wonderful coat condition and with her build gives the younger girls a match."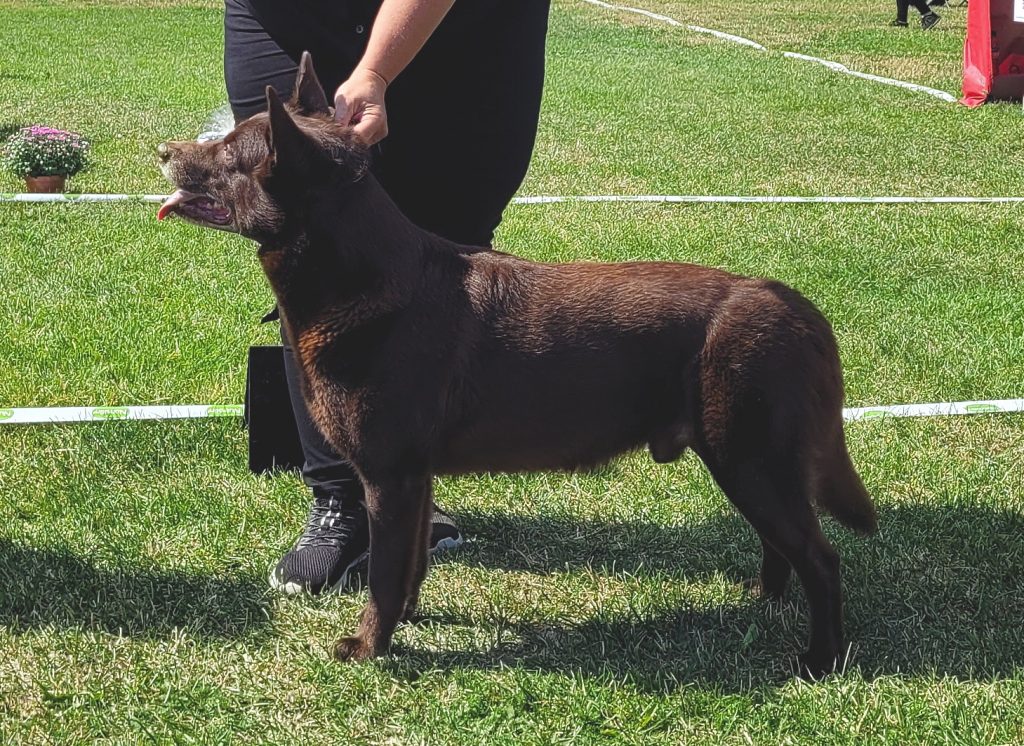 The best of opposite sex was DIDAKTIC'S IMICO who is the son of Didaktic's Cosmopolitan. This was his first appearance in Veteran Class. Imico is a four-time winner of the Swedish special show but have not been shown for couple of years. It is so heartwarming to see these fine veterans' bloom when they get into the showring.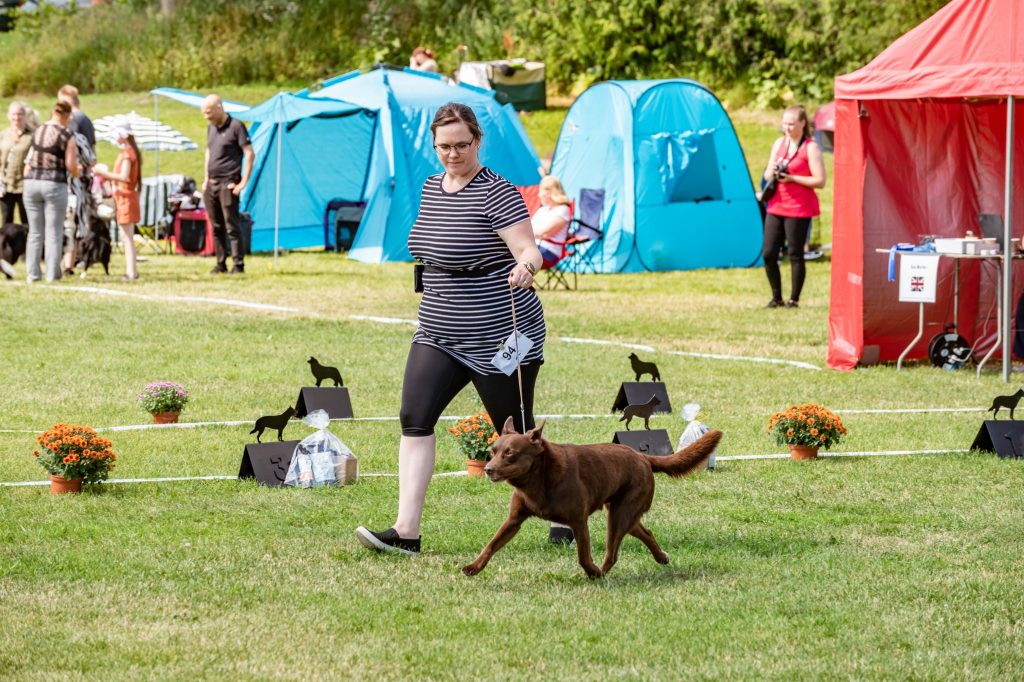 Extremely happy I was from the fact that over half of our entered kelpies got CQ from quality evaluation. To the best male 4th position we got DIDAKTIC'S NEW HOPE, who is not big as his competitors but boy he can move!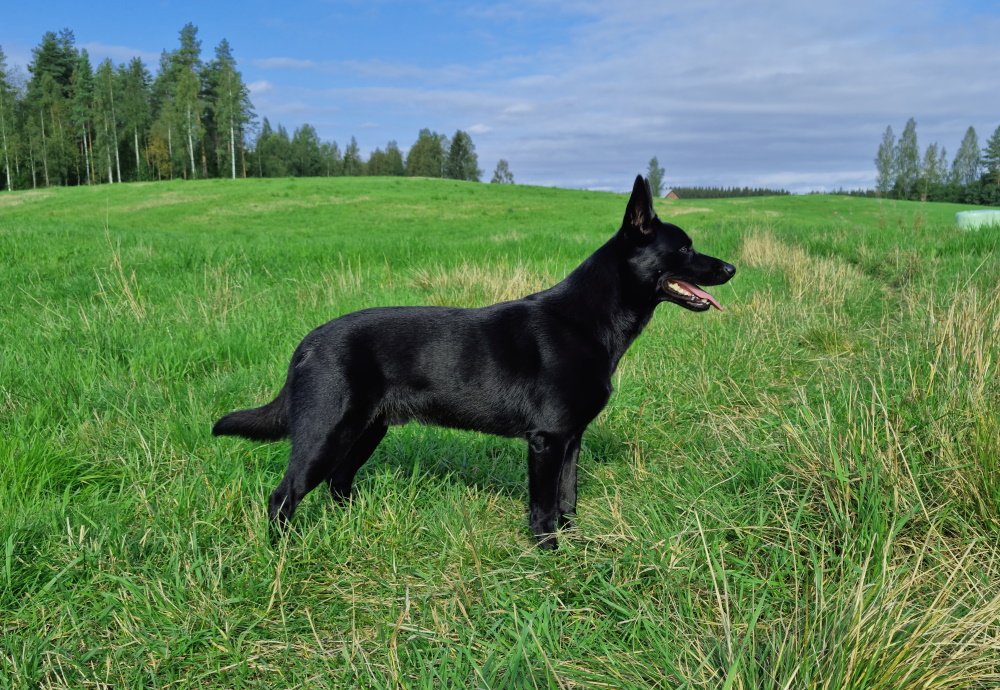 CAC-winner was DIDAKTIC'S RAY BAN who would have all possibilities to reach even higher positions but on that day he's performance was quite "frisky" 😉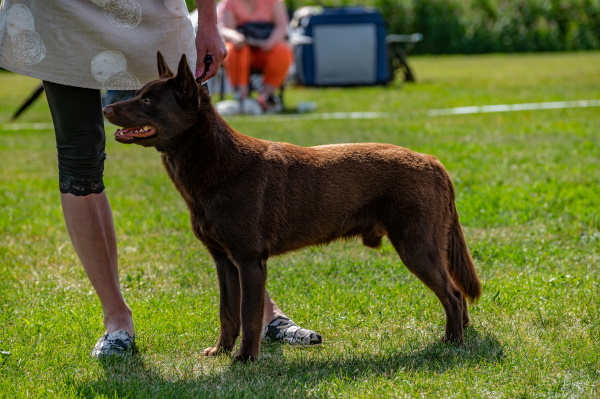 Other class wins on top of both veterans, we got from open males where DIDAKTIC'S VICO was EXC1 CQ, junior bitches DIDAKTIC'S AUREOLA EXC1 and working class where our Herding Champion DIDAKTIC'S STARBUCK won her class with VG.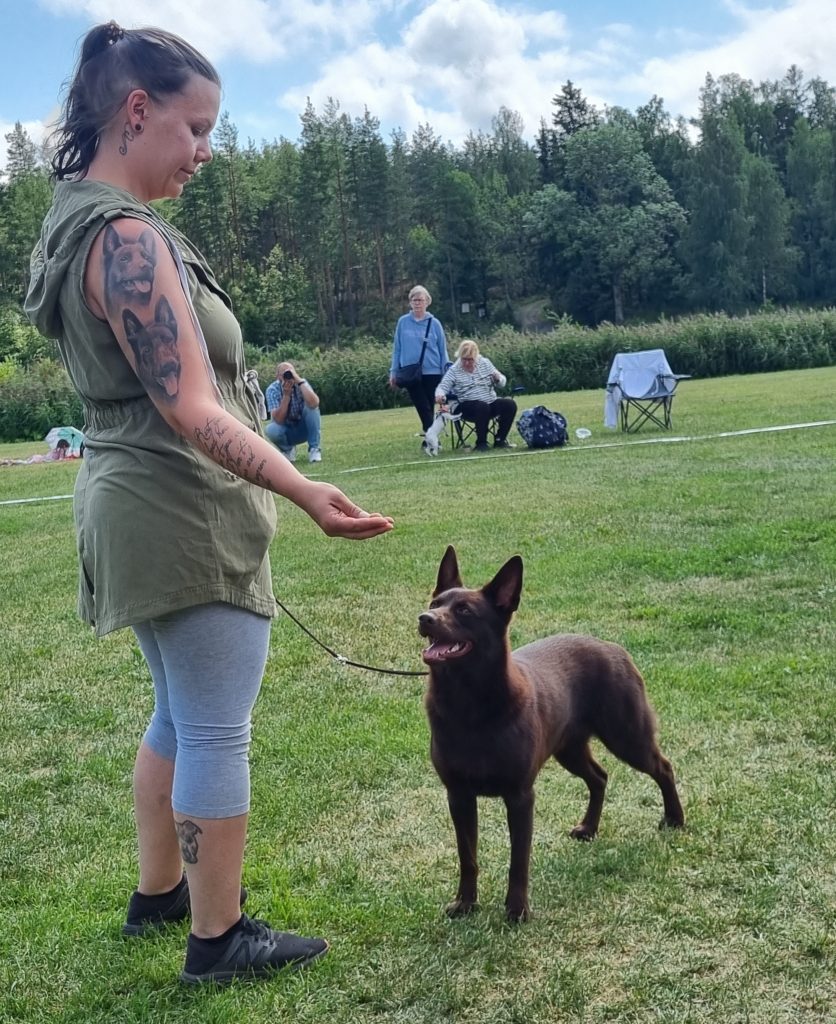 Our Breeders Group was the best Australian Kelpie breeders group (out of three) and The Best in Show breeders group. It consisted dogs from four different combination, ages between 2 and 12: Didaktic's Imico, Didaktic's Vico, Didaktic's New Hope and Didaktic's Cosmopolitan.
"4 individuals from four litters, two of which are well-maintained veterans. The breeder shows great understanding for breed type and sound construction. An impressive work in a not entirely easy breed. Excellent colors and coats. Congratulations an excellent breeding work."