In Denmark there was two International Shows for Australian Kelpie: European Winner and Agria Winner. We set off with only three dogs: junior male, open class bitch (who turned 2 years on Friday) and champion bitch. Must say that we got excellent results with them all. I am super proud to say that we got The Best of Breed from both shows – with two different kelpies. I am extremely proud that year after year we have been able to bring new kelpies to podium. Big thanks to our talented puppy owners who keep the dogs in excellent condition and train them.
FI JMVA LV JMVA EE JMVA

TLNJW-22 EEJV-22 EEV-22 BALTJV-22 EUV-23 Didaktic's Amphora

(Ch Didaktic's Name Me Moondance – Ch Didaktic's Make Me A Star)
Saturday 20.5.202, EUROPEAN WINNER 2023,
Judge: Wenche Eikseth, NO
BOB CACIB CAC EUW23 Didaktic's Amphora
EXC Didaktic's OMG
EXC Didaktic's Win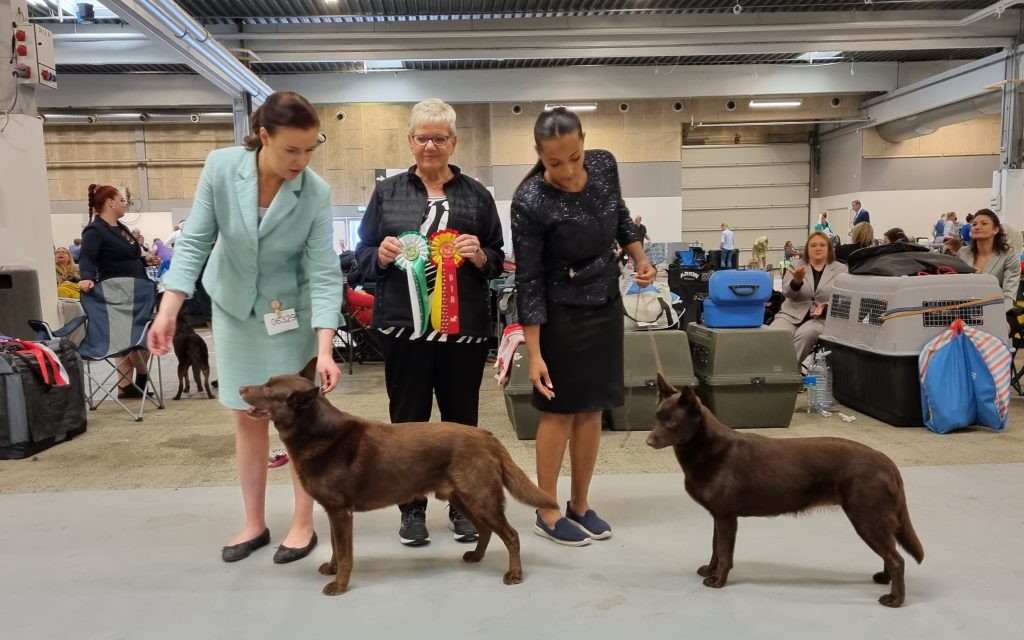 ---
Sunday 21.5.202, AGRIA WINNER 2023,
Judge: Christian Jouanchicot, FR
BOB CACIB CAC AGRIAW23 & DK CH Didaktic's OMG
2nd Best Bitch res-CACIB, res-CAC Didaktic's Amphora
EXC2 CQ res-JCAC Didaktic's Win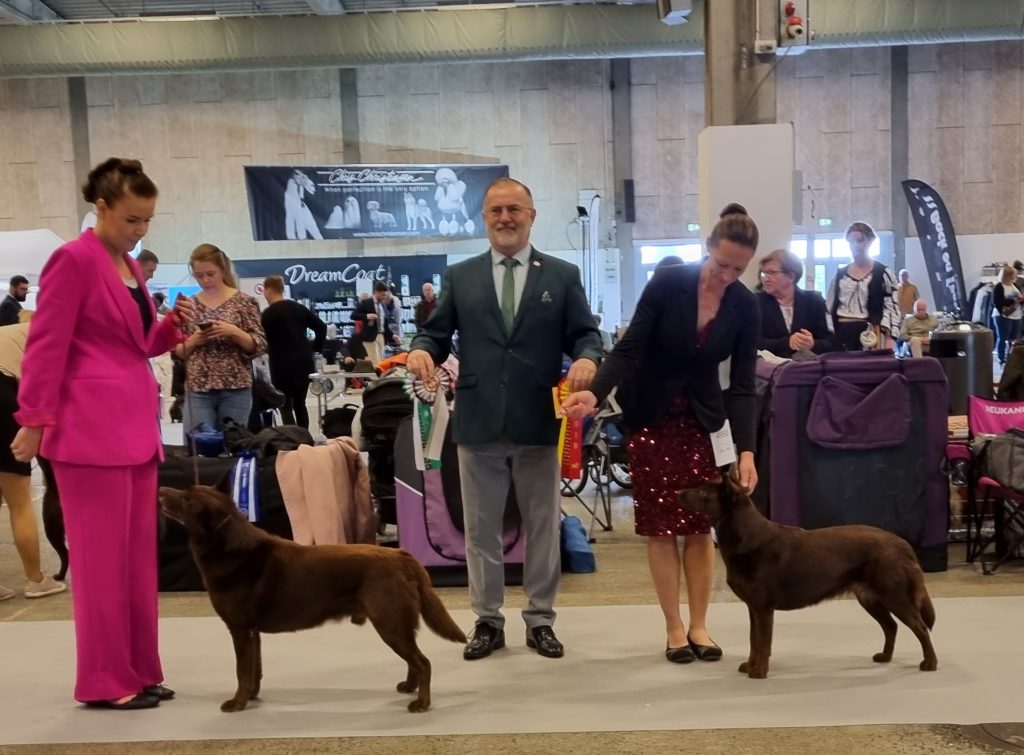 C.I.E. FI MVA EE MVA LV MVA LT MVA DK MVA NL JMVA BALT MVA LT JMVA LV JMVA EE JMVA BALT JMVA HeJW-18 JV-18 SEJV-18 EEJV-18 EEV-18 LVJV-18 KLB JCH BENELUXJV-18 JMV-18 BALTJV-18 HeW-18 LTV-19 EEV-19 BALTV-19 HeW-19 BALTV-20 HeW-21 BALTV-21 TLNW-21 EEV-21 HeW-22 TLNW-23 AGRIAW-23

Didaktic's OMG

(Ch Promotion Benelli Tornado – Ch Didaktic's Make Me A Star)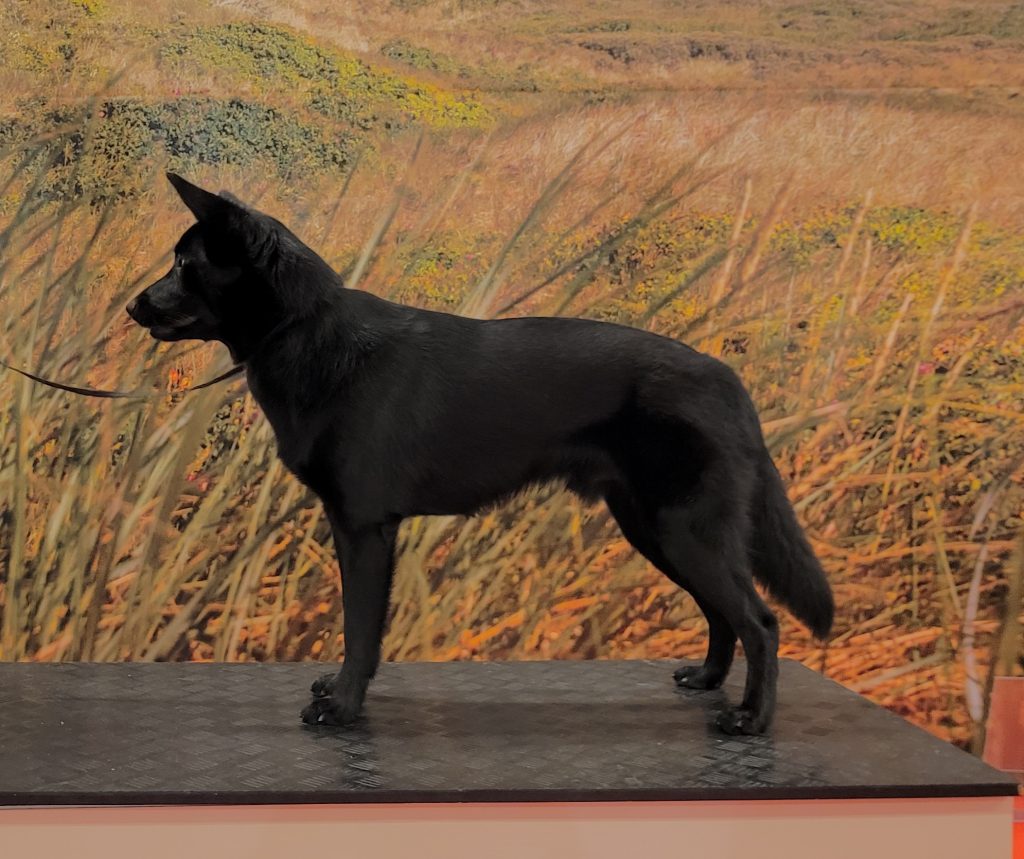 Extremely happy I was about our future star, FI JCH Didaktic's Win. He is only ten months old and this was his first long trip. It went so well! It is so nice to travel with well behaving, calm dog who is relaxed in all environments.